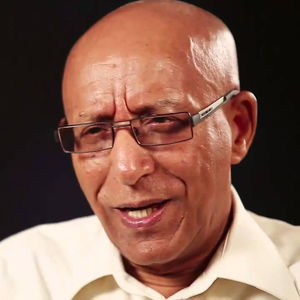 Shiferaw W. Michael
Africa Coordinator for Transform World Movement 2020
Shiferaw is married to his wife, Seble, and is blessed with three children and four grandchildren. He holds LL. B., Haile Selassie University, LL. M., Columbia University; and MA in Organizational Leadership, Eastern University, USA.
Shiferaw served in different capacitates in the Ethiopian government and taught law at the Law Faculty of Haile Selassie I University for some years. Shiferaw started and led the work of Compassion in Ethiopia and in Tanzania. He also served as Child Advocacy Director for Compassion in Africa.
Shiferaw founded the Child Development Training and Research Center (CDTRC) that serves all evangelical churches in Ethiopia; and, he served as its director for about nine years after which he passed on the baton to a younger person. He now serves as the Chair of Intergenerational Spiritual Transformation Ministry, a sister ministry of CDTRC.
Shiferaw served the Ethiopian church at the local, national and denominational levels. He also served on the leadership teams of Global Children's Forum, the 4/14 Window Movement, the Child Theology Movement and other global child focused movements. Currently he serves as the Africa Coordinator for Transform World Movement 2020.
Shiferaw has written several books in the legal field, Christian living and ministry to, for and with children in English and Amharic. His latest book is entitled, Take This Child and Nurse Him for me (in Amharic).