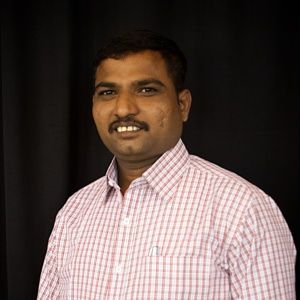 Alex Sam
President at Everett Mission Charitable Trust
WWO Interview with Alex Sam
As a participant in the upcoming Global Forum for a World Without Orphans to be held on February 11-14, 2016 in Chiang Mai, Thailand, Ronnie Mosley interviewed Alex about his heart for orphan ministry.
WWO: How did God first open your eyes and heart to the orphan?
Alex: I've been a orphan since I was only nine months old. I don't know my tribe or parents names; but, I know I am a child of God and that I am an Indian. I also know God's purpose for my life is to understand the pain of the orphan.
WWO: How did you come to know you were a child of God?
Alex: I learned of being a child of God in Sunday school at a Christian orphanage; however, I rebelled and backslided. I never got food and clothes from parents like many other kids did. So when I was around 10, I ran away and lived on the streets of Mumbai. I swept people's feet on the train to make money as a beggar, but older boys would sometimes take away our brooms and money. Then I joined a child gang, smuggling drugs until I was 17.
WWO: How did you turn that around?
Alex: A few of my friends died from becoming sick from this lifestyle. And I came to myself like the prodigal son, with the help of churches I visited, where people told me "This was not the life God wants for you." It took a while, because I liked my money and freedom. But one day I took the train back to the orphanage with long hair and dirty clothing. I went to see the President of the orphanage, crying, and all he said to me "Jesus loves you. You are forgiven. You are welcome here."
WWO: Out of that story, what is the work you do now?
Alex: I have 18 kids who live with me. Two biological and two adopted but the rest are just staying with me legally. One of the girls I found in the trash. Literally, the trash. But we don't call it an orphanage, we call it family. I want all orphans to have family.
WWO: What should Christians know about caring for orphans?
Alex: First, that they have the clear call of God for caring for orphans. Second, walk the talk. I want to see Christian leaders adopting children. If they are going to work in orphan ministry, they should adopt children as well. Third, there should not be discrimination between their own children and orphans, and they should have the same access to education. Orphanage leaders should care for orphans as their own children and the goal should be to get the children placed into families. Every child deserves a family. That's how God created us. If leaders preach James 1:27, they should live it out and be helping orphans by giving them family.
WWO: If you're speaking to the global church about this, what is your message?
Alex: One child at a time. If we embody the gospel, we can do it. Men always look to the number of 153 million orphans. But there are many more Christians than that. So with at least one child at a time, we will be without orphanages.
WWO: What excites you the most about being a part of the Global Forum for a World without Orphans.
Alex: First, Ruslan and his energy. Second, it gives me a platform. I don't have to travel around the world to learn about what's going on. Around the forum dicussion tables, I can learn the practices different orphanages are using, and learn what's best. I am reminded that we are not alone in the journey; we are a team. And I find encouragement and strength to know that people around the world are praying for us, and we are praying for them.