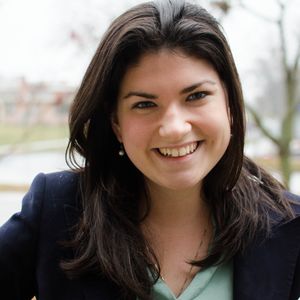 Laura Doherty
Communications Director at America's Kids Belong
Without knowing it, Laura Doherty joined the orphans and vulnerable children conversation at the ripe age of 5 when she learned of China's One Child Policy. Since then she has converted an ever-growing passion into professional pursuits including a summer in China working amidst the broken child welfare system that first intrigued her, and an internship with Compassion International. She graduated from Grove City College in Western Pennsylvania where she studied Communication and English in hopes of pursuing a career in global development.
Laura now works for Joe Ritchie, an options and commodities trader, investor, and international businessman. Her office dabbles in a variety of non-profit global development projects and serves largely as a problem-solving incubator with expertise in bringing a private sector mentality to the public sphere. Their realization of the vast needs in orphan care and adoption spawned the creation of a new initiative within their office, which Laura now leads.
In this role, Laura has contributed to the work of a new global effort focused on family preservation, as well as helped launch a domestic initiative called America's Kids Belong, for which she now serves as Communications Director. America's Kids Belong seeks to engage leadership within the government, faith-based, business, and creative sectors to build a movement that recruits parents, and wrap-around support into America's foster care system. Ultimately through this movement, Laura envisions a future in which every American foster child – whether through reunification or adoption – belongs in a loving, safe, and permanent home.