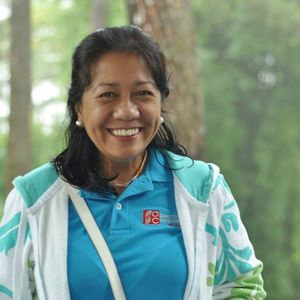 Malen Perez Papadopoulos
Alliance for Orphan Care, Philippines
Malen left the Philippines in 1990 to be a missionary to Costa Rica. She immersed herself with the Costa Rican locals and learned speaking Spanish through that. She involved working with the Children's Ministry. In 1992, doors was opened for her to come to the United States and helped a missionary friend started a mission Church.
Malen, met her husband Mike Papadopoulos in early 1994, got married in July that year. Mike and Malen worked in the local church through different ministries but mostly in the Helps Ministry. They had a beautiful daughter Michaela born in 1997.
The Lord spoke to Malen about James 1:27 in 1996 but materialized only in 2010. In January 2011, Mike & Malen joined Home For Good Foundation and became their missionaries back to where Malen was born and raised, the PHILIPPINES. Malen brought and introduced Orphan Sunday to Churches that year. It started small, but now, after 5 years of bringing the Awareness, the churches slowly picked up. Up to date, there is Foster/Adoptive Families support group, a movement called " Alliance for Orphan Care, Philippines" that is registered at the Secretary Exchange Commission (SEC) .
The Papadopoulos family are licensed Foster Parents in the Philippines. They are now taking care of Mateo, a 5 year old boy who is a deaf and mute and a candidate for a cochlear implant.