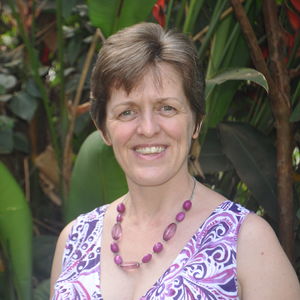 Miriam Friday
Viva
Miriam Friday is passionate about seeing children safe, well and fulfilling their God-given potential. In 2015, she climbed Mount Kilimanjaro, the highest point in Africa, to help make that passion a reality for more children in Africa.
Miriam has a BSc in Geography from the University of Lancaster and a PGCE from the University of Keele. She is currently studying for a Masters in Development Management with the Open University.
Miriam was a Secondary School teacher for 7 years before working with Careforce for the next seven years, mentoring British and International volunteers who were serving in churches and Christian CBOs. Since joining Viva in 2007, she has developed new initiatives in creative fast-track education, child-led advocacy, using music and media to communicate children's voices, peer education for maternal and child health, and getting children out of orphanages and into families. She supports networks in Africa through training and mentoring, programme design, financial monitoring, and research, and anything else that will help children to be prioritised and looked after.
Organization
Viva is an international Christian charity that is inspiring lasting change in children's lives through the power of collective action. Last year it reached more than a million children in 22 countries through 37 partner networks, which comprise a total of 4,500 churches and community organizations.