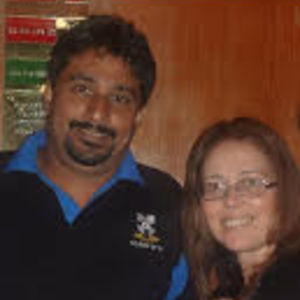 Narel and Alison Atkinson
HelpKids Sri Lanka
Narel and Alison are passionate about building a better future for children by impacting their lives today. Their desire to see positive change in the lives of children in Sri Lanka led them to co-found HelpKids Sri Lanka, a community based program which is registered under the Social Service Ministry of Sri Lanka. Together with their team, Narel and Alison are building lives and instilling hope into a new generation.
Narel is a mechanical engineer by trade and both he and Alison have worked with children in different ministries for many years. Alison pioneered the Children's Ministry Department for the AOG Church, Sri Lanka and headed the NSW Kids R Us for the AOG Church, Australia for 2 years.
Over the past 10 years they have setup and run the HelpKids Education Centre and the Home of Hope Child Development Centre, which is a temporary residential, care unit. These two programs have impacted the lives of hundreds of children and their families. Having run a traditional children's home the Atkinson's work is now centred towards Keeping Kids in Family and Family Preservation, Education, Community Development and Reintegration are their current main focus.