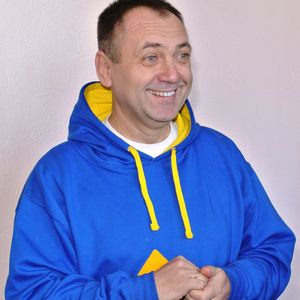 Roman Korniyko
Founder and Chairman of an Association of Social Projects "Otchiy Dim" (Father's House); President and Co-Founder Ukraine Without Orphans
Roman Korniyko is the Founder and Chairman of an Association of Social Projects "Otchiy Dim" (Father's House) which is one of the first organizations in Ukraine that began work among street children. Over the years Otchiy Dim became a place for hundreds of orphans, where they could receive full rehabilitation, over 3,600 street children received assistance, which was followed by leaving the streets and experiencing a life change; hundreds of children were adopted, rehabilitated and returned to their biological families or assisted in starting an independent life.
In 2010 Roman was one of the initiators and co-founder of the Alliance "Ukraine without orphans" and in 2013 became its President.
Roman holds an active civil position: He is an active member and participant of coordination councils, interagency groups, attends and speaks at national and international conferences on issues of protecting the orphaned and children deprived of parental care, adoption.
Roman received many honors and awards. Nevertheless, he believes that his greatest reward are hundreds of rescued lives of children who dearly called him "Dad Roma".