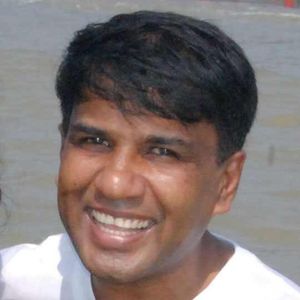 Sukhen Biswas
Bangladesh Without Orphans, Generation Bangladesh Founding Director
.
Sukhen Biswas is serving as the national leader for Bangladesh Without Orphans and as an Orphan Sunday coordinator. He also serves as the volunteer leader of Samaritan's Purse and leads the Operation Christmas Child ministry for the children of Bangladesh.
Sukhen is married to Puspa Biswas and they have two children; a daughter. Upoma, and son, Utshob. He and his wife have been working with Generation Bangladesh as the Founding Directors since 1999. They facilitate children camps, youth conferences, correspondence courses among children, and training for Sunday School teachers. They also hold conferences for national childrens workers, develop Christian children's ministry materials and youth leadership trainings.
Generation Bangladesh became a nationwide children ministry and actively work with 18 different denominations and church bodies in Bangladesh as well as with over 20 para-churches and Christian organizations.
Some social programs offered in Bangladesh through their organization include:
Operation Generation
Family-Like-Children Homes
Health Clinic for Mothers and Children in Need
Feeding School for Children in Need
Help Line for Street Children in Dhaka
Border Monitoring Program to Stop HumanTrafficking