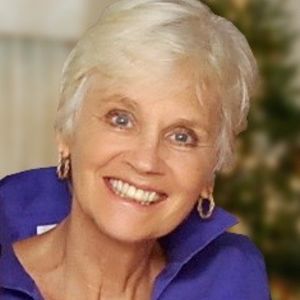 Terry Baugh
President and Co-Founder of Kidsave
Terry Baugh is President and Co-Founder of Kidsave, an advocacy organization whose mission is to create change so that older orphans and foster youth find families and lifelong connections to caring adults. Collaborating with Randi Thompson, Kidsave's CEO, Terry has applied her 30+ years working on domestic and international social change programs to Kidsave.
Terry helped develop Kidsave's Family Visit Model starting with the Summer Miracles Program in 1999 for use placing children from abroad into families in the USA. Over 16 years, this vacation program for orphans has matched 83% of older children with adoptive families. The success of Summer Miracles led Terry and her partner Randi Thompson to to pioneer family visits of older children Russia, Kazakhstan, Colombia, and Sierra Leone. Colombia has used the model to make family inclusion part of their child welfare guidelines. Terry worked with Fairfax County, Virginia to adapt the model for use in the USA and it now operates in the District of Colombia and Los Angeles County. This program, serving older youth in the foster care system, offers family visits as a new way to help find families and lifelong connections for preteens and teens ages 9-18.
Terry also manages advocacy for Kidsave on Capitol Hill. She is responsible for Kidsave's development, advocacy and communications functions, oversees work in Sierra Leone and work on Kidsave's new iCount mobile phone application for institutional censuses, placement tracking and permanency management. She shares management of Kidsave with Randi Thompson.
Prior to Kidsave Terry was CEO of T. Baugh & Company a marketing and communications firm and Vice President of Porter Novelli. She started her career in Washington, DC on Capitol Hill as a Press Aide for Senator Jake Garn.
Terry serves as Co-Chair of the Children in Adversity Policy Partnership (CAPP); is an Honorary Trustee, Kidsave International; past Director, National Foster Care Coalition; Member, Utah State University Institute of Government and Politics Advisory Board; and a founding member of the Board of Directors of Hopeland.
Terry resides in Washington, DC and has four adopted children.