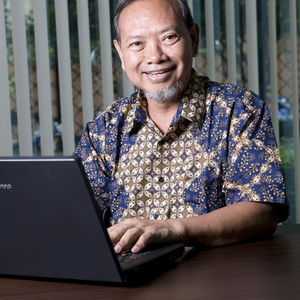 Tertius Tri Budiardjo
Executive Secretary of 4/14 Window Global Movement, Compassion International Asia Region Advocacy Associate Director
Tertius Tri Budiardjo the Executive Secretary of 4/14 Window Global Movement is from Bandung, Thailand. He is married to Leonora and they have 3 children and 2 grandchildren.
Ministry History: Region Beyond Missionary Union (1978-1979), Indonesia Bible Society (1979-1980), World Vision Indonesia (1980-1992 different positions), Program Manager, World Vision Cambodia (1992-1997), National Director, Christian Children Fund (1997-2005), Country Representative, International Aid (2005-2007), National Director Habitat for Humanity Indonesia (2007-2010), Compassion International : From Jan 2012 to present, as Asia Region - Advocacy Associate Director with responsibilities to mobilize churches to prioritize children in 40 Asian countries. At present serve as the to network, collaborate and encourage children advocate globally to push the Movement forward.
Volunteer ministry engagement: Chairperson of the Board of the Indonesia Children At Risk Ministry Network, 2000-2014; visiting lecturers to several seminaries.
Interest: Holistic Development and Mission, Child Theology.
Education: Theology; Development Studies.